The Human Experiment - Sydney 3 September

Tickets on sale to the public Mon 11th of August

Presented by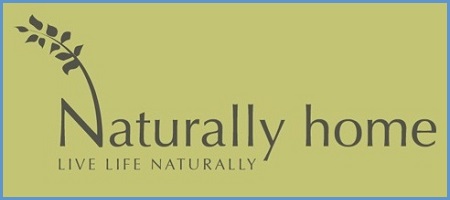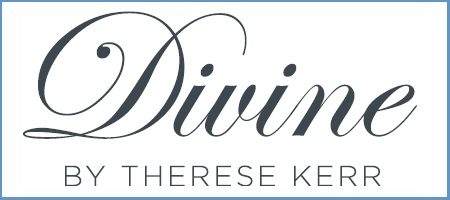 We ask you to ask the simple queston -


How safe is your home and the personal care products you use everyday?
Did you know that researchers have found more than 300 chemicals in the umbilical cord blood of newborn babies, rendering them pre-polluted even before birth?
The reality is, thousands of untested chemicals are in our everyday products, our homes and inside of us. At the same time, the prevalence of many diseases continues to rise.
As one of Australia's leading providers of chemical free household products, and one of Australia's leading and innovative certified organic product manufacturers
, Naturally home
and
Divine By Therese Kerr
have come together to exclusively screen
The Human Experiment,
a powerful documentary that tells the personal stories of people who believe their lives have been affected by toxic chemicals.
We believe it's time to stop the rise in cancer rates, allergies, ADHD, hormone imbalance and infertility. Come for an evening of enlightenment and be awakened to new possibilities and
BECOME PART OF A CONSCIOUS COMMUNITY
. Individuals have the collective power to make profound changes to our world. Partnering with the
Mindd Foundation
, join us at for a night of education and fun at
Wesley Conference Centre, 220 Pitt St, Sydney CBD
for a compelling screening of this awakening film from Oscar winner
Sean Penn
and Emmy® winning journalists Dana Nachman and Don Hardy. You will be left empowered and knowledgeable.
You'll also be inspired by some of Australia's most passionate wellness experts as they share first hand how to switch to safer options. In addition to Danielle Shirley ( Pharmacist, Herbalist and owner of Naturally home who has secured the rights to the Australian screenings of The Human Experiment) and Therese Kerr ( Passionate wellness advocate and owner of Divine by Therese Kerr) we will have the highly knowledgable chemical expert, Prof Marc Cohen form RMIT university to speak in Brisbane. In Sydney we will hear from the accomplished naturopath and toxicity expert Tabitha McIntosh (Awaken Your Health) and in Melbourne we have the amazing building biologist, naturopath and healthy homes expert Nicole Bijlsma.
Protect yourself and your family. Make the
#switchtosafer

Time: 6:30pm for a 7pm start
Date: 3 September 2014
Venue: Wesley Conference Centre, 220 Pitt St, Sydney CBD
Format: Social – Guest Speakers – Movie – Wrap Up – Social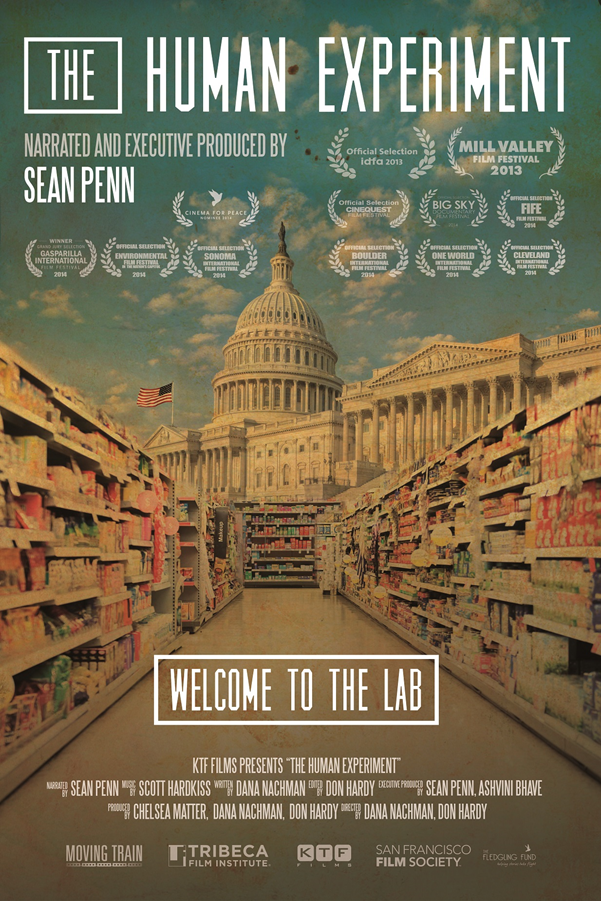 Proudly Partnered By



Tickets on sale to the public Mon 11th of August

National Screening Schedule

Danielle Shirley
Danielle is a registered pharmacist and herbalist. Professionally, some know her as the 'Herbal Pharmacist' with a passion for chemical free living. She is the founder of Naturally home, a gorgeous online store providing safe, plant based cleaning alternatives for the home, super foods, sunscreens, repellents, baby care and certified organic skincare.

Danielle is also blogger on the site - Naturally Danielle. She believes in a holistic approach to wellness. Danielle's purpose is to share the awareness and knowledge she has gained, to help others achieve healthier lives, using balance. The best of modern medicine, in conjunction with the ancient wisdom of herbal medicine and nutrition. She strongly believes that it's time to bridge the gap between these modalities and use the power of 'both worlds' to achieve better health.

With the help of her passionate husband and business partner, David Shirley, Naturally home has secured the rights to host Australian screenings of the eye opening documentary The HUMAN EXPERIMENT.

Danielle believes this film is a powerful medium through which stories are told, hard facts are delivered and humans around the globe are called to take action against the dangerous chemicals they are exposed to everyday.

She is proud to be creating awareness about how crucial it is to be making safer product choices and empowering people to become their own activists for better health.
Facebook.com/Naturallyhome
|
Instagram: @naturallyhome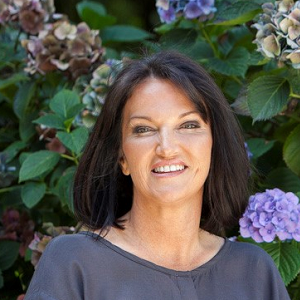 Therese Kerr
Therese is a mum to Miranda and Matthew Kerr, a Visionary, Public Speaker, Author and advocate for holistic family health.

Through her websites, Therese freely shares her knowledge, runs life-changing empowerment programs and retreats and engages health and wellness practitioners, healthy chefs and medical doctors alike in sharing information on all aspects of health.

The collective goal of Therese's companies and the people who give freely of their time to contribute to her websites, is to share wellness information and arm people with the knowledge to make informed choices for their health and the health of their families. The screening of "The Human Experiment" is an extension of this commitment.

The Divine By Therese Kerr certified organic personal care line compliments the KORA Organics certified organic skincare range. With a Certified organic men's, baby and hair care range currently being formulated, the goal is for Divine to become recognized worldwide as the benchmark for quality certified organic products across all spectrums. Divine By Therese Kerr provides the market with the highest quality antioxidant, nutrient-rich, premium certified organic products.

After having had tumours in her spleen in 2001, Therese believes optimum health is achieved through taking a holistic approach to wellness, i.e. creating then nurturing a physical, emotional and spiritual alignment within the body, and everything she does reflects this approach..

She is excited to bring awareness to this much-needed topic and looks forward to sharing this journey with you.

Facebook.com/Divinebytheresekerr | Twitter: Twitter.com/@divinebytk | Instagram: Search @divinebytheresekerr
YouTube: Divine By Therese Kerr – YouTube | Google +: Therese Kerr Google + | SoundCloud: Therese Kerr – SoundCloud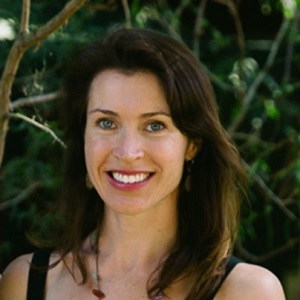 Tabitha McIntosh
Tabitha is an experienced naturopath & clinical nutritionist with a Medical Science background, who's passion for her work is tangible. Tabitha also enjoys the challenges of being a mother, and it was starting her own family that prompted her interest and research into environmental health particularly around mothers, unborn babies, and infants. She has a particular interest around the hidden dangers of environmental chemicals and their impact on human development & health, and feels the long-term effects of exposures to these toxicants are yet to be fully realised. Tabitha is also currently co-authoring a book on the environmental chemicals and human health, to be released early 2014. This book represents her efforts to contribute on a larger scale, hoping that this book and it's message reaches a much wider audience than she could possibly see in her own clinic. Tabitha also takes delight in lecturing and supervising at Endeavour College and Nature Care College, as well as presenting at conferences and seminars throughout Australia. Most of the time she can be found in private practice, in Sydney's Woollahra, where she is founder of Awaken Your Health Clinic. See http://www.awakenyourhealth.com.au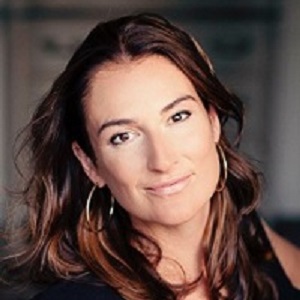 Gabrielle Gleeson
Gabrielle has spent over 15 years working in senior roles in strategic sales, sponsorship and marketing for Australia's leading media organisations including Channel 9, ninemsn and ACP. Wanting to utilise her skills and work in a more conscious environment, Gabrielle decided to make a career change for the better.
As founder of Awaken Me, Gabrielle leverages her expertise in business integration to design and facilitate collaborations between like-minded wellness warriors. She develops workshops and events that are engaging, inspiring and empowering with an emphasis on awakening others to change for the better.
In addition to running Awaken Me, Gabrielle is a holistic wellness coach, mother of four and passionate about working with women to empower and inspire them to awaken their unique potential.
We are delighted to have Gabrielle as our MC for the evening.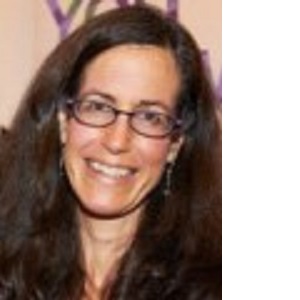 Leslie Embersits
Leslie is the Founding Director of Mindd Foundation. She has nearly 30 years of experience in advertising, marketing and film across New York, Los Angeles and Sydney. She has been practicing yoga and meditation for over 20 years and in 2003 she ran a woman's yoga and mediation retreat outside of Sydney called Bootcamp for Goddesses.

In 1997 Leslie became a mum which began her campaign for more informed healthcare for children. In 2004 she began seminars on kids health that officially became Mindd Foundation in May 2005. Leslie has a Bachelor of Arts from Yale University and a Masters in Film Producing from the University of Southern California.

Naturally home and Divine are proud to be supporting the Mindd foundation and collaborating with them to raise awareness about the impact that environmental toxicity is having upon the health of our children and what action we can take to protect them.

The Mindd Foundation helps practitioners and patients discover and implement effective treatments for Metabolic,Immunologic, Neurologic, Digestive, Developmental conditions that often affect the mind. Their focus is on paediatric disorders such as ADHD, Asthma, allergies, autism, chronic illness, depression, learning and language delay, and digestive and behavioural disorders. Research is showing that these children are coming from families with a history of "brain-immuno-gut disorders" triggered by toxins, malnutrition and infections.

The rise in childhood disease signals a need for preventative healthcare that focuses on cellular health by optimising nutrient intake while minimising toxins.
As a non-profit Health Promotion Trust set up and run by a team of patients, medical doctors and health care professionals, MINDD Foundation is well placed to promote improved treatments for a range of disorders including Autism, ADD, asthma, eczema, allergies, food sensitivities, Dyspraxia, Dyslexia, digestive disorders, Schizophrenia, depression and chronic infections.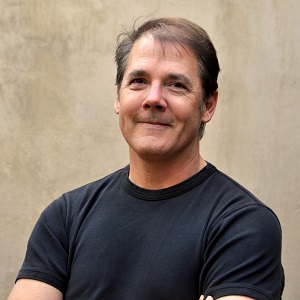 David Shirley
David is a savvy technologist and a man who lives with authenticity and passion. Together with his wife Danielle, he co-founded Naturally home - an ethical online store that seeks to provide safer, plant based, Australian products for the home and body, while supporting small Australian businesses.

His passion and determination to inform the wider community about the dangers of hidden chemicals in everyday products, led him to discover the documentary THE HUMAN EXPERIMENT. After much negotiation and persistence, he flew to the USA to meet with the producers and secured the rights to be the first to hold Australian screenings.

David and his family have opted to choose a more conscious way of living.